(Business Policy & Administration)
Applications are invited for Admission to Ph.D. Degree in Commerc
(Business Policy & Administration)
Candidates send your application to this email ID: phd@tcc.tolani.edu along with necessary documents mentioned in the notice.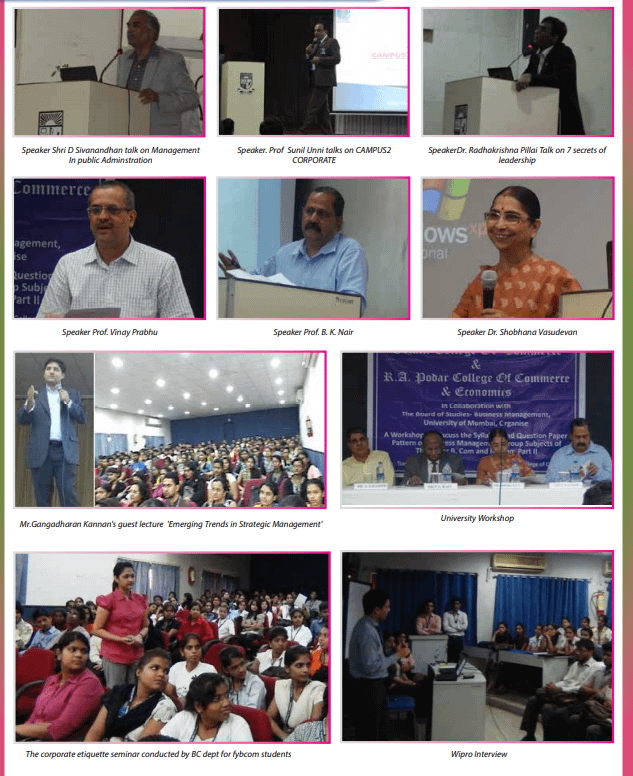 The College has a Research Cell that under guidance from the Internal Quality Assurance Cell (I.Q.A.C.) organizes activities to promote research culture among the faculty members and students and facilitates the following research related activities and initiatives:
Faculty members:

are encouraged to apply for Research Projects sponsored by the affiliating university and other organizations including UGC.
have published several papers in journals that are in the UGC's List of Recognized Journals.

Faculty members and students:

participate in research activities/competitions/conventions organized by other institutions and colleges.
participate in Avishkar, the Research Convention organized by University of Mumbai every year.
present papers in seminars/conferences organised by other institutions.
Facilities & Resources
The College has a well-equipped faculty room. Every faculty member has been provided independent workspace with computer system and internet connectivity. The library of the College has vast collections of books in subjects of interest and relevance and subscribes to ProQuest and NList that provide access to e-resources. The College library also subscribes to around 30 reputed journals. A Research Room has been provided within the reading hall attached to the library. The Research Room has been equipped with standalone computers and a printer. Books on Research Methodology are also provided in the Room for ease of reference.
Institutional Research Day
Every academic year a one day is earmarked as the Institutional Research Day. Faculty members and students share excerpts of their research work. An external expert is invited to evaluate and share his/her inputs. This has been initiated from the academic year 2018-2019.
---
Reports of the Activities conducted by the Research Cell:
2019-2020
2020-2021
WEBINARS / SEMINARS ORGANIZED