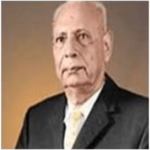 The Tolani family is steeped in the tradition of promoting and supporting education. During the partition of India, the family lost most of its assets. Soon after the family rehabilitated itself, the patriarch of the family, Mr. Pribhdas (Kaka) Tolani committed himself to the upliftment of a backward township in the Kutch district of Gujarat in Western India. Kaka believed that the progress of India can come only through education. A number of Colleges have been established over a period of time, which today provide a broad range of educational courses and social service.
Kaka Tolani's zeal for promoting education has been inherited by his progeny. His son, Dr.Nandlal P. Tolani, Founder Chairman of Tolani Group of Companies, had continued this tradition. Dr. Tolani had an M.S. as well as a Ph.D. from Cornell University, USA. He entered the business of engineering and real estate development, and later diversified into river transportation and ocean shipping business.
In the mid 1980s, the Tolani Group was steered by the vision that a conservatively financed ship owner with a quality fleet and the expertise to maintain such quality would be positioned to reap rich rewards. All other business activities were shed in favour of ocean shipping. Today, the Group is one among the leaders in the Indian Shipping industry and enjoys an excellent reputation both in India and internationally.
The partition of India in 1947 changed the lives of millions of people. NandlalPribhdas Tolani, born into a family of landlords, was one of them. He had gone the previous year to the United States to pursue post graduate studies in Agriculture at Cornell University, USA in line with the family agricultural business in Sind.
He returned to the new India, bereft of the wealth that was, and a question mark for a career.
After a short stint with a firm of civil engineering contractors, Nandlal Tolani started his own contracting business which grew to undertake the construction of large earthen dams for irrigation projects. Commitment to technology and a determination to excel paved the path to his becoming the pre-eminent builder of earthen dams in Western India.
In 1963, seeking a new challenge, he returned to his alma mater, Cornell University to pursue studies for Ph.D. at the age of 39 and achieved this feat in a record 22 months. He was inspired by a new vision for his business and set himself the task of building a professional and financially solid enterprise.
In the mid 1960's, he entered shipping business which today is considered as one of the leading shipping companies. The group's strategy for shipping business is embodied in the systems established by the management in the interest of maintaining superior quality in all facets of operations.
It is therefore, not surprising that the Tolani Group was the first Indian bulk carrier operator whose safety and quality assurance systems were approved at par with ISM and ISO 9000 standards.
Complementing his entrepreneurial drive was his commitment to education and love for sports.
In 1989, Dr.N.P.Tolani founded the Tolani College of Commerce in Mumbai.
Continuing his commitment to education, he set up the Tolani Maritime Institute in Induri near Pune in 1998. He holds the distinction of this being the first private sector maritime institute in the country. The Institute annually adds about 300 marine engineers and navigating officers to the merchant navy. In recognition of his unparalleled contribution towards the development of Indian Maritime sector, more so in the area of maritime education and training, he was bestowed with the prestigious "Varuna Award" in the year 2002 by the Directorate General of Shipping, Government of India.
Dr. Tolani maintained close links with his alma mater Cornell University. He has endowed the Nandlal Tolani Senior Professorship in International Trade Policy. This Professorship is designed to "ensure that future graduates of Cornell have the opportunity to gain unique perspective on international business and trade with focus on Asia. This endowment will be especially helpful in that it provides not only for a Senior Professorship but also for the recruitment of an outstanding graduate Fellow from India.
Both can be expected to establish significant and lasting ties to academic, business and government leadership in India".On the sports front, he was an accomplished bridge player; he has won national championships and represented India in the 1978 Bridge Olympiad. An avid sailor, he has won many a yacht race and has sailed on numerous occasions from Bombay to Goa and back.
More than his achievements in business, he measured his success by his sustainable contribution to the social fabric of his country. He was a true visionary.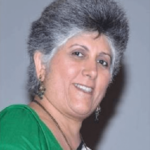 Dr.N.P.Tolani's daughter, Dr. Sujata Naik Tolani, Chairperson of Tolani Education Society is at the helm of affairs now