Equal Opportunity Centre (E.O.C)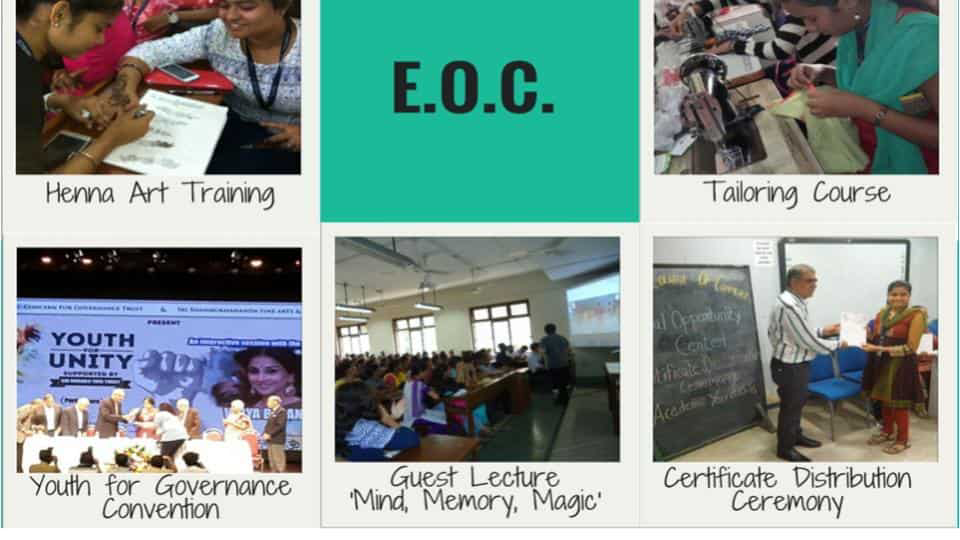 The College believes in and adopts inclusive practices. To strengthen the inclusive practices further, the Equal Opportunity Centre of Tolani College of Commerce was inaugurated on 9th June, 2010 as per the guidelines laid down by U.G.C.
Purpose:
To sensitize students, faculty members and staff of the College about the challenges faced by disadvantaged groups.
To plan and oversee effective implementation of policies for disadvantaged groups.
Students of the College come from diverse social and economic backgrounds. For instance, over 60% of the students of the College are girls. Many of the students are first generation learners and many belong to minority groups including religious and linguistic minorities. The E.O.C. provides a platform to undertake various initiatives and organize activities that cater to the needs of the diverse and disadvantaged groups of students in the institution.